OptiLight TLP - PVC roof window, that will work in every room, especially in the bathroom.
OptiLight TLP is plastic roof window, manufactured with the use of top quality PVC reinforced with steel profiles. They are durable and solid and their maintenance is limited to an absolute minimum. Particularly recommended for rooms with elevated humidity levels (kitchens, bathrooms or laundry rooms). But they will look great also in rest of rooms. White PVC fits to each interior design.
Benefits of PVC window. Why OptiLight TLP is a good choice:
double insulated glazing unit - external toughened glass provides increased resistance to mechanical damage, e.g. hailstones. The low emission coating on internal pane limits undesirable heat gain in the room. The window is characterised by an overall heat transfer coefficient of Uw=1.3 W/m²K.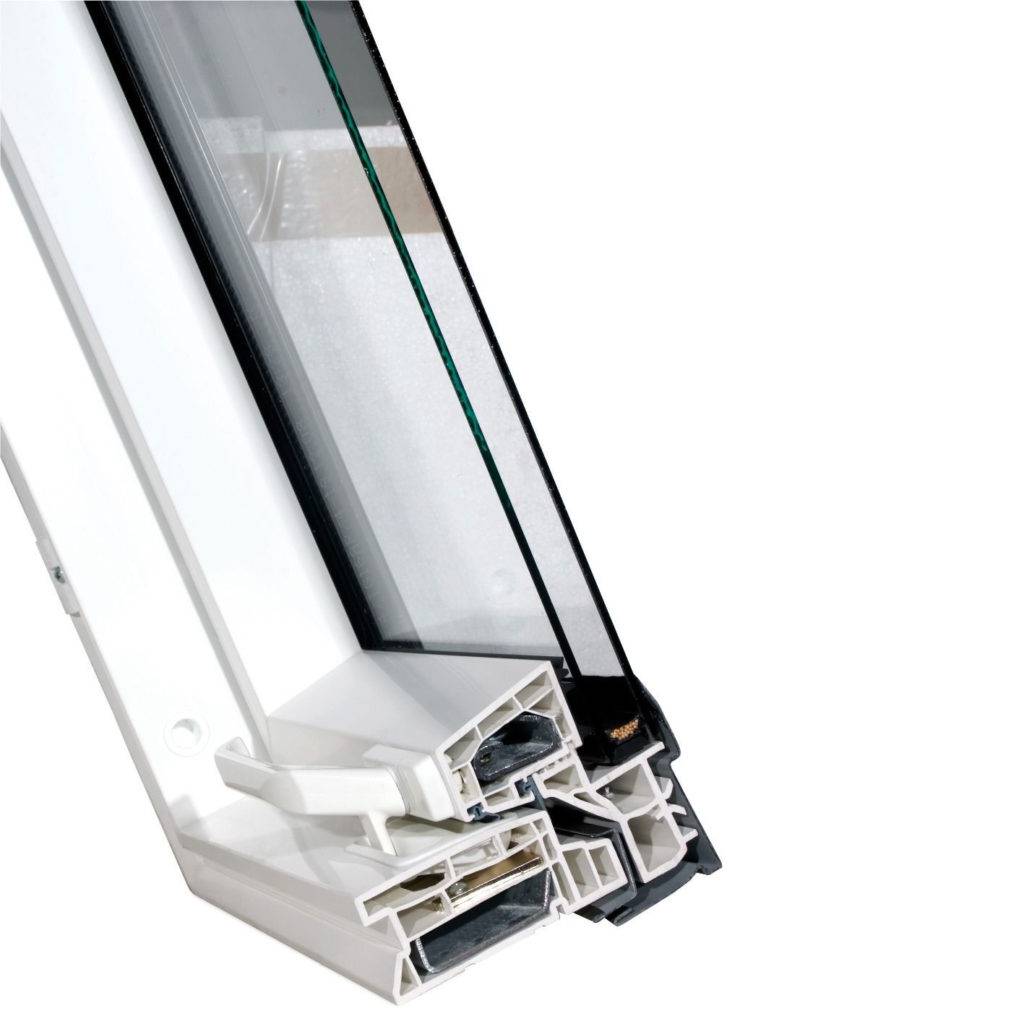 air inlet - (there is a possibility of choosing whether window should be equipped with it or not). It's presence allows to air flow without opening the window. It is very comfortable in rainy days, when roof window shouldn't be opened, or when it is really cold outside. It provides air exchange, wich is very important, if you want to avoid codensation. Efficiency of this air inlet is up to 20 [m³/h]. It is the air quantity, which flows into the room through the window with 78cm or 114 cm width and pressure difference of 10 Pa. Windows with 78cm width and bigger have in the air-inlet slat 2 openings. In windows with 55 and 66 cm width, air-inlet efficiency will be respectively lower and is 15 [m³/h]. The windows with 55 and 66 cm width are equipped with air-inlet slat with one opening.

A large effective glazing area, which allows more light to enter the room. All windows are double glazed, and use a single chambered construction and acoustic properties, while the U coefficient of the pane is 1.1 [W/m²K]. Space between panes is filled with inert gas. The internal pane is coated with a heat reflecting low-emission layer, externall glass toughend. It helps to reduce heat loss during winter and overheating during summer.
High quality PVC- white color, easy to clean and maintain, reinforced with steel profiles
Metal external cladding - Metal cladding elements of OptiLight windows are made of suitably thick aluminium sheets. The sheet is coated with polyester which is fully weather-resistant. Color brown-grey (RAL 7022)
Operation - OptiLight windows have a centre-pivoting construction. The hinges installed in the middle of the window allow the sash to be opened in a range of positions and to be rotated up to 180 degrees. The handle design enables tight closing and two positions of micro ventilation. Silver, metal handle positioned at the bottom of the sash makes using the window easier and more comfortable, irrespective of the height at which the window is installed (in windows 94 cm wide and wider there are 2 handles mounted)
Installation - Thanks to the construction of windows and flashings OptiLight windows can be installed on roofs at any pitch between 15o and 90o
Taughened glass - OptiLight windows has been equipped with taughened external glass, which prevents from glass damaging. And in case of breaking, sharp pieces won't fall down and hurt anybody.
10 years of warranty
OptiLight TLP roof window variants
THERMO vs ENERGIE
Product name:
OptiLight TLP U2
THERMO / OptiLight TLP-V U2
THERMO
OptiLight TLP-V U4
ENERGIE
Profile type:
Aluminium-plastic structure windows with multi-chamber PVC profiles and strengthened from the inside with galvanized steel
Window U-value:
Uw = 1.3 W/m2K
Uw = 1.1 W/m2K
Glazing unit:
single chamber (2-pane)
double chamber (3-pane)
Outer pane:
4 mm, tempered
4 mm, tempered
Middle pane:
-
4 mm
Inner pane:
4 mm
4 mm
Cavity:
16 mm argon-filled
2x 12 mm argon-filled
Glazing total thickness:
24 mm
36 mm
Glazing U-value:
Ug = 1.1 W/m2K
Ug = 0.7 W/m2K
Glazing solar heat gain:
g = 0,64
g = 0,53
Glazing light transmittance:
τ = 0,82
τ = 0,74
Air inlet air flow:
no / yes ( up to 40m3/h
at the pressure difference of 10Pa
depending on the window width)
up to 40m3/h
at the pressure difference of 10Pa
depending on the window width
Outside color:
RAL 7022
RAL 7022
Installation range:
Suitable for installation into roof pitches between 15° and 90°
Guarantee:
10 years
10 years
Do I need flashing? Which flashing to choose?
A flashing is an essential element allowing correct installation of a roof window in the roof. The precisely designed elements of the flashing enable tight and durable integration of the window with roofing. It is very important as the main task of the flashing is to drain water and snow away from the window and protect it against the wind. The flashings are manufacture from aluminium sheet, coated with hard-wearing polyester lacquer. The basic color is Grey – brown (RAL 7022), thanks to which windows go well with standard colors of roof coverings. Flashings are used for connecting the windows with roofing and it is the roofing which decides about their selection.
There are following available flashings:
Standard flashings - to wavy and flat roof coverings

Accessories to roof windows
There is a wide range of accessories that fit to OptiLight windows, both, from Optilight and FAKRO company. It is a undoubtedly advantage of this brand. You can upgrade your roof window using blackout blinds, awning blinds, roller shutters, pleated blinds - whatever you need to to make your room cozy and elegant. What is important - not only manual accessories are compatible, but also electro and solar. So if you are planning to install your skylight high, beyond of hand's range, you can always equipped it with solar, or electro blind, awning blind, shutter - just to make the operation easy and quick.
Optilight accessories you can find here.
Below we present tables, where FAKRO products are listed. You can check there if particular FAKRO product fits to this window.
FAKRO accessories compatible with OptliLight windows
Interior products
Exterior products
Operation
How to install roof window:
Roof windows
Opening:
centre-pivot (bottom handle)