RoofLITE+ TRIO PVC: A super energy efficient triple-glazed PVC window with a reinforced frame – practicality and high performance in one.
TRIO PVC is a window with a centre pivot (hinges mounted at half window height) manufactured from white PVC that is reinforced internally with steel profiles.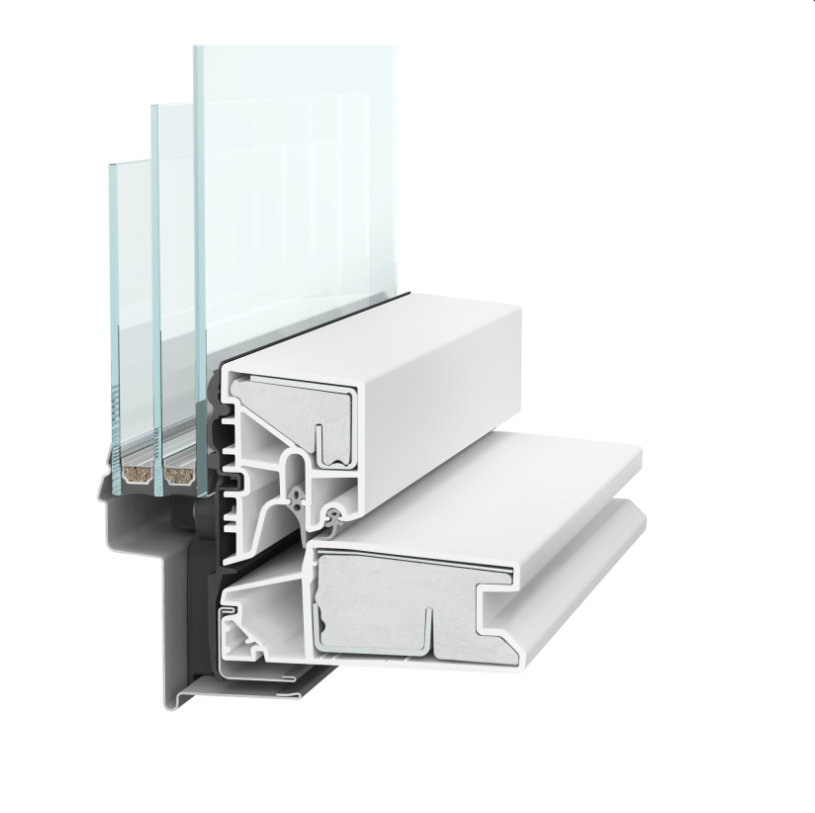 The TRIO PVC is set apart by its wide, reinforced frame, triple glazing, and enhanced moisture resistance. The first guarantees resistance to the most adverse weather conditions, including intense rain and strong winds.
✓ Window thermal insulation Uw= 1,1 W/m2K
✓ Triple glazing with thermal insulation Ug= 0,8 W/m2K
✓ Extra sliding gasket on the sash maximizes window air and water tightness.
✓ PVC
✓ Two low-emission (heat-reflective) coatings which prevent heat loss in the winter
✓ Toughened external pane
✓ Two-ventilation-positions handle, based at the bottom of the sash
✓ Durable hinges with teflon-coated rollers
✓ manufactured in Europe at an ISO 9001 ISO 14001 and OHSAS 18001-certified production facility.
✓ Otside color: Grey RAL 7043
✓ Installation in roof pitch: 15-90°
✓ Warranty: 10 years
RoofLITE+ is a dynamic international company which operates in many European markets. Together with Velux, Altaterra Kft is part of the VKR Group – a leading manufacturer of roof windows with 75-years of industry experience. The company offers roof windows for the economic market segment. They are able to produce high quality products at a good price as a result of reducing unnecessary costs associated with the supply chain, marketing and by simplifying the range of products offered.
RoofLITE+ is a brand of roof windows and accessories manufactured by the Scandinavian expert in loft and attic roof windows. RoofLITE+ roof windows are reliable and their thermal insulation and tightness are thoroughly tested in accordance with the latest European standards. They are also exceptionally good value. High-quality RoofLITE+ windows are covered by a 10-year warranty. The wood used to produce them comes from independently certified, sustainably managed forests. RoofLITE+ windows are also "good price offer".
Flashing for roof window: Do I need it?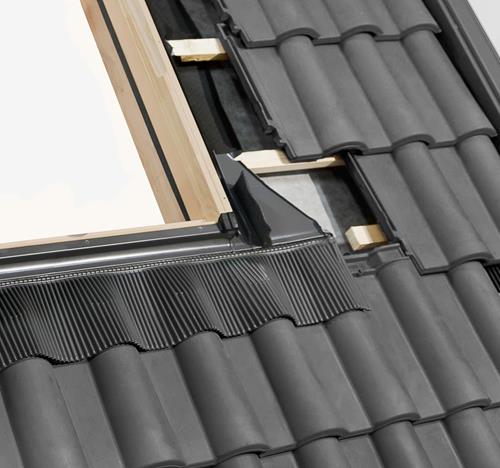 The flashing frame is an indispensable element for the proper installation of a roof window in the roof. It drains rain and melt water around the window and also protects it from the wind. An absolutely tight connection between the roof window and the roof can only be guaranteed with the flashing.
There are four available flashings to Rooflite Windows:
TFX: Flashing for flat and low profiled roofing materials from 1,6 up to 5,0 cm height, perfect for:
plain tiles, concrete tiles, profiled ceramic tiles, or even corrugated metal roofing
UFX: Flashing for high profiled roofing materials with a tile profile from 1,5 up to 12 cm height
SFX: Flashing for slates and flat roofing with a profile height of 0-16 mm (2x8mm), with one piece-side element. Perfect for various types of flat roofing materials, including slate and bituminous shingle.
SSX: Flashing suitable for standing seam steel sheet coverings.
Available sizes of TRIO PINE roof window:
RoofLITE+
size code
C2A
F6A
M4A
M6A
M8A

size [cm]

55x78
66x118
78x98
78x118
78x140
Window dimension

Width [mm]

550
660
780
780
780

Height [mm]

778
1178
978
1178
1398
Glass dimension

Width [mm]

373
483
603
603
603

Height [mm]

590
990
790
990
1210

Glass surface [m2]

0,220

0,478
0,476
0,597
0,729
Roof windows
Opening:
centre-pivot (bottom handle)